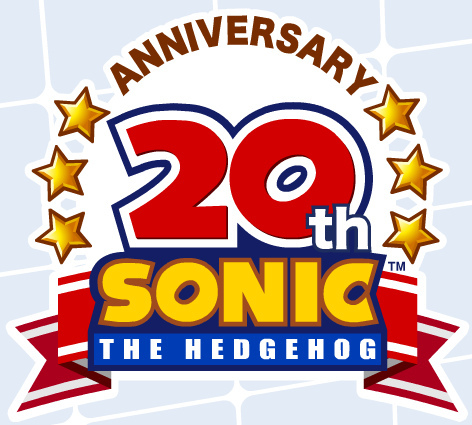 June 23rd 1991 was the very first day in the life of Sonic the Hedgehog. Originally introduced on the Sega Genesis console, Sonic has since grown to be a household name along with the likes of Mario. Now 20 years later, Sonic has developed really over the time he's been around. He's had many ups, and many downs *cough06cough* but the series is still being pumped out to the market today. Regardless of whether you're a classic fan, or a fan of the new ventures into the 3D game plain, or a mixed fan of both, Sonic the Hedgehog has brought smiles and entertainment to all of us throughout the years.
Today, on the 23rd of June 2011, we celebrate 2 whole decades of the blue blur in action! Whether you only play the games, or read the comics, or write fanfics, make sprite comics, watch the shows or any other level of showing your fandom, Sonic the Hedgehog has brought every gamer some iconic memory of their time playing video games. Whether you grew up playing his games and meeting new friends along the way, or whether you've enjoyed the casual games now offered on the mainstream market, the video game market of the past 20 years has been all the more richer for it.
Happy Birthday Sonic!
Only 1 more year until you can drink in the US! 🙂