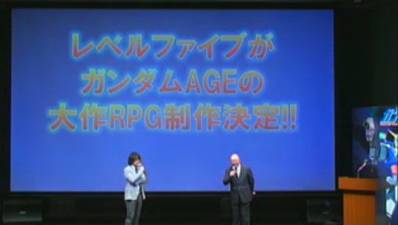 The highly anticipated Gundam AGE series was announced to have a video game based upon it over a week ago now, but today after a Bandai Namco announcement we now have official confirmation of the game, it's genre and who is making it.
The game will be produced as many deduced by Level 5 game studios whom will be also working on the anime series. The game will be an RPG based upon the series and as of now simply is known as Gundam AGE RPG.
For fans of the franchise this is great news, as Gundam AGE appears to be slowly revealing its hand which will be including an animation, manga, video games and hobby-kits.  As more details come to light on the series, we will keep you up to date with all the latest news.