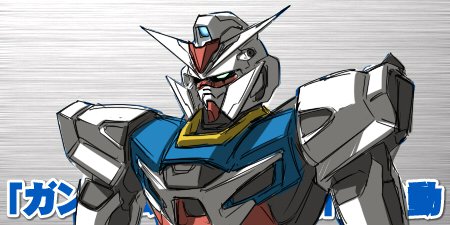 As previously reported, a new Gundam series is in the works and today it was formally announced along with details on the series. It was announced that the new series will be called Gundam AGE and will be produced by Level 5 a game developer whom has previously worked on anime series such as Inazuma Eleven and Danboru Senki.
Also unveiled was the plot of the series. The series takes place during an event known as the "One Hundred Year War" (a callback to the One Year War, of the original series). It will chronicle 3 protagonists lives over the 100 year time period of the war, including a father, son and descendant. Thus the "AGE" in the title.
The characters names have each been revealed, the father being named Furitto Asuno, his son named Asemu Asuno and their descendant Kio Asuno. Each character shares the same Gundam mecha which was originally developed by Furitto and then passed down through the ages.
There will be several tie-in projects including a manga, model kits, video games and more. The anime is slated for a release this Japanese Autumn season (September to November).