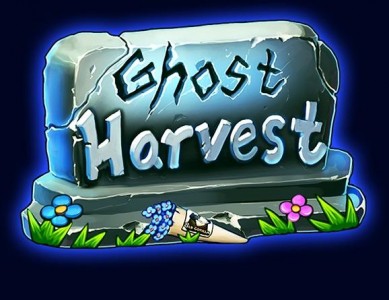 EA and 8lb Gorilla have officially launched their latest title, Ghost Harvest on the App Store for the iPhone and iPod Touch. In Ghost Harvest, players take the role as caretaker over a "mystical" cemetery. As caretaker, the player must then manage, grow and customize their ghostly property while protecting the souls that inhabit it from ghost hunters and nosy reporters in a tower defense style.
Features Include:
HARVEST TONS OF SOULS – Plant, grow and harvest souls to earn you big karma points and coins! With zombie, grumpy bird and pirate ghosts, who needs crops?
PROTECT YOUR ENTERPRISE – Grow poltergeists to stop reporters, education channel ghost hunters and the Paranormal Patrol from ruining your altruistic enterprise in a tower defense style mini-game.
DECK OUT YOUR CEMETERY – Customize your cemetery by adding cool and unique decorations: Cerberus Scarecrows, mausoleums, haunted mansions and more!
GROW YOUR KARMA AND PROFITS – Increase the size of your graveyard by leveling up so you can get cool new items and scare off bigger, craftier invaders!
As much as I love Plants vs Zombies, a change of pace sounds rather nice and Ghost Harvest looks to be bringing a nice addition of customization to the standard tower defense formula. You can click here to be taken directly to Ghost Harvest's page in the App Store and get a better glimpse of the game with the screenshots below.