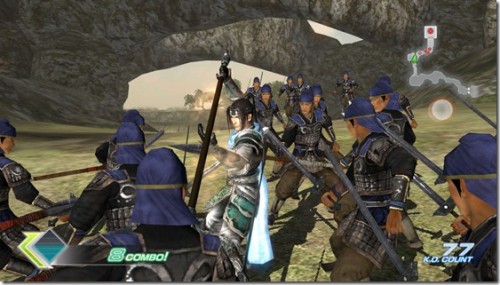 Tecmo Koei have confirmed that Dynasty Warriors (working title) will be coming to Sony's PS Vita.
The PS Vita instalment of the long-standing franchise will provide familiar circumstances, seeing you take down armies of the Three Kingdoms in the classic 1 vs 100 gameplay which has you outnumbered. Fortunately, you are extremely powerful and can kill 20 enemies with one swipe of your sword.
The PlayStationVita version will let players use the system's touch panel, the rear touch pad and the gyro sensors to experience a new way to play the series, while still retaining what has gained the series a following.  Coupled with a wide range of network and communication features, Tecmo Koei hopes Dynasty Warriors will utilize PlayStationVita's potential to a full extent.