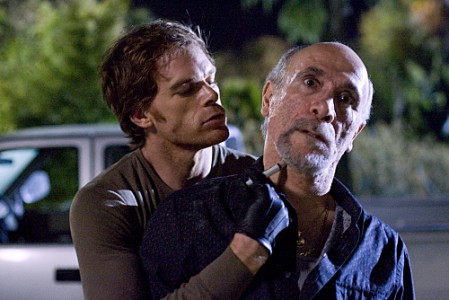 We are primarily a gaming website, but as we move forward we will be bringing you more and more pop culture based news as we expand our pop culture section of the site. But don't fret, we won't be forgetting about video games, we will just be expanding our horizons into other forms of pop culture, such as television, movies, anime, comics/manga and more.
Dexter is a critically acclaimed television series that follows the life and 'deaths' of a serial killer named Dexter. The series has been airing since 2006 on the Showtime channel in the US and will be starting it's sixth season this September.
The series is a critical success and has received several Emmy nominations, some of which it has won. This season has been announced to feature guest stars; Colin Hanks (son of Tom Hanks), Edward James Olmos and Mos Def. Oh and in case you were wondering, yes Dexter still like's killing people.
The trailer for the new season has just been released and can be seen below.