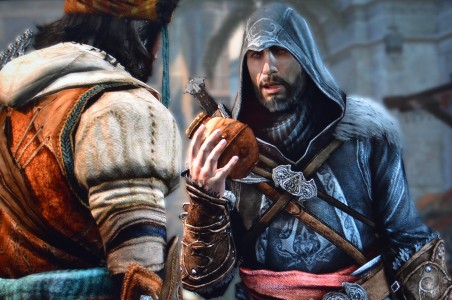 Strapped into the Animus, you know it has your back.  After all, it has resurrected your time traveling memories countless times and it has helped you before when times get rough.  No permanent brain damage has yet occurred.  And yet, this time it feels different.
If the new trailer from Ubisoft is any indication, the above is exactly what you'll be experiencing this Fall when Desmond takes his ancestor Ezio for their last ride together.  Check the spooky, creepy video below for more details.
Pretty crazy right?  This game looks to be even more epic than Brotherhood.  We didn't see how it was possible, but now it appears that it is true.