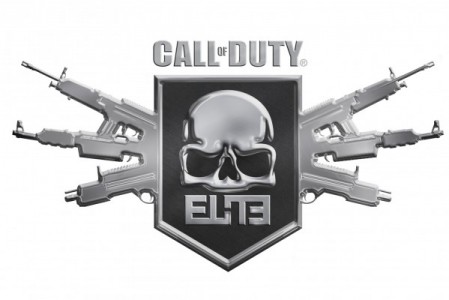 Yesterday, it was revealed that Activision was implementing a subscription service in Modern Warfare 3. Today, even more details about this service have been announced.  To start off , Activision plans to make this service a new social network:
"The average Call of Duty player spends 58 minutes per day playing multiplayer. That is more than the average Facebook user spends per day on Facebook. And yet, right now, there are very few tools to unite and super charge that social community," said Eric Hirshberg, CEO of Activision Publishing. "Whether it's allowing you to connect with your friends, or people of a similar skill level, people who live in your city, people who share your favourite passions, join competitive clans or social groups, or upload, view and comment on the incredible mass of player-generated content, or watch and comment on exclusive created content,Call of Duty Elite will give people more ways to connect with fellow players than ever before."
The Elite service is said to offer two-way communication between it and the game, meaning that choices on the service's website and various apps will transfer to the in-game experience. Some of the features that will be available on the website, mobile app, game consoles, and game interface are detailed below.
-As already stated, Call of Duty Elite is way to power up the social network beasts that rule the internet.  Hence, players will be able to  "compete against friends, players of similar skill levels and players with similar interests, join groups, join clans, and play in organised tournaments. They can also track the performance, progress and activity of their entire network, both in the game itself, as well as through mobile and web interfaces.  Elite will be an "always on" way for players to connect with the Call of Duty community."
-Gamers who compete in various events, competitions and tournaments will be eligible to receive in-game and real world prizes.
-Bungie Pro like statistical tracking will be a part of the service, meaning that every kill, match and statistic will be available so that CoD fans have a tool to strategize and improve their FPS skills.
-"Free map packs" for a year will be included if you choose to pony up the dough.
-Other original programming is planned.  Stay tuned for E3, as more details will be announced then.
As mentioned yesterday, standard Call of Duty multiplayer will still be free of charge, excluding Xbox Live fees of course.  Many of Call of Duty Elite features will also be free.  However, "premium membership with a wide range of state-of-the-art services, exclusive entertainment programming and all-inclusive game content" will be an option for players who wish to pay.  No definitive pricing has been revealed, but it is has been said that pricing scheme will be less than other online entertainment options.  The cheapest Netflix plan is around $8/month.
A public beta to test the the service will be launched alongside Black Ops later this summer.  Sign ups for the beta are here.
In summary, Activision is looking to "supercharge" the Call of Duty online experience with some interesting ideas.  If your a hardcore player, this may be worth your money.  For gamers who transfer to a new game every month, this service may not the service your looking for.