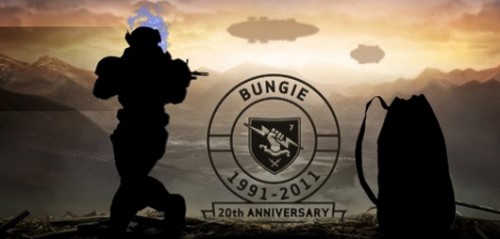 What better way to celebrate a 20th Birthday than walking around with your head on fire. Not my idea of fun, but it seems that's Bungie's way of celebrating the occasion.
All you need do to nab one (plus a special name plate) is register on Bungie.net or through a recently released, totally free iOS app. A video from machinima group Rooster Teeth starring the Red vs Blue team should help explain the process in full.
We seem to be inundated with 20th Birthday's in gaming this week. As you'll know, the blue blur Sonic the Hedgehog celebrated his 20th. What happened 20 years ago that was so important for gaming? This giveaway from Bungie comes not long before Bungie Day on the 7th July, on which day Bungie have promised to make an announcement.