Helen Mirren seems to be every man's "older woman" crush, and this new film Brighton Rock is yet another perfect excuse for all the guys out there to check out the dame yet again.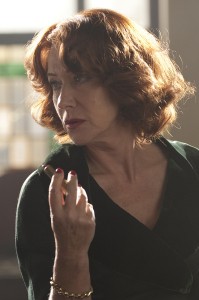 Helen Mirren…you've done it again.
Brighton Rock is an adaptation of Graham Greene's novel of the same title. The film is set in Brighton in 1964, when a young gangster, Pinkie Brown, comes to tries to 'claim' the town. However, one of his rivalries turns into violence and a waitress, Rose, holds the evidence to enable Pinkie to be sentenced to death. In his own efforts to keep her quiet, he tries to romance her but Rose's employer Ida (or as we like to know her, Helen Mirren) begins to become suspicious of Pinkie's motives.
The film is available on DVD and Blu-ray on the 17th August, 2011. Check out more information about it at the Madman website here.