For the past week and a bit, I've been travelling around Japan, visiting all the cool places to taking in some fantastic sights. One such sight is electronic stores. (yes I get very excited when I see those)
So while shopping at Yodobashi Kamera in Kyoto (similar to Best Buy in US, or Harvey Norman in AU) I came across some 3DS games that we might not NEVER see in the US or AU. I was instantly excited and whipped out my camera for some happy snaps and was going to buy all of them, but then a hard mental backhand slapped me in the back of the head and said "MULTI-REGIONAL GAMES – They won't work on your AU – PAL 3DS" So I just took the pics DROOLED for like 15-20 mins then check out the Pokemon and Capsule Station toys (also shown below) and went off to do some more sight seeing.
Check out the pics below : Front and back covers of some great looking titles which as I mentioned will never be getting our hands on in the US or AU with English translations.
3D Cube – Puzzle Game Shanghai – by Sunsoft (this might be localized by Atlus)
Cubic Ninja  – by AQ Interactive (this might get to US shores .. but not sure yet)
GunDam The 3D Battle – by BanDai
One Piece Ultimate Cruise SP – by BanDai – (this game looks very cool)
Tales Of The Abyss – by Namco (this was announced that it will be making its way to the US)
Touch Double Pen Sports – by Bandai
Resident Evil Mercenaries – by Capcom (this is coming but i had to throw it in) 😉
Pro Baseball – by Namco
Professor Layton and the Mask Of Miracle – by Level 5 (of couse this will be coming to US and AU but I thought I'd throw it in just for fun)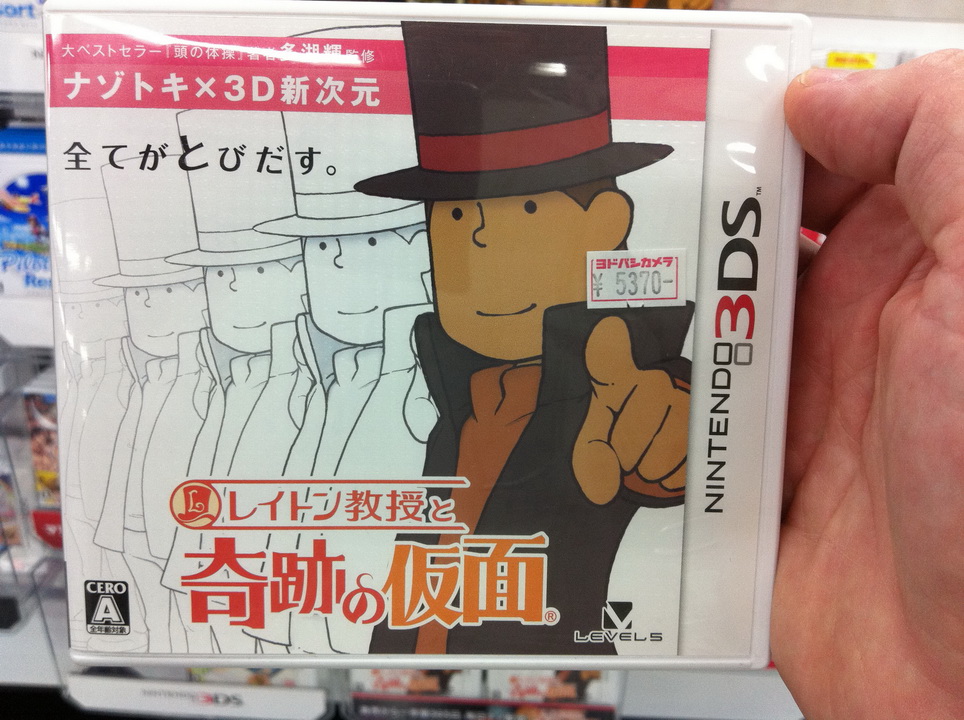 Some Capsule Stations (dont you just LOVE the name 😉 where you can pick up some really cool figurines from your favourite anime or video game series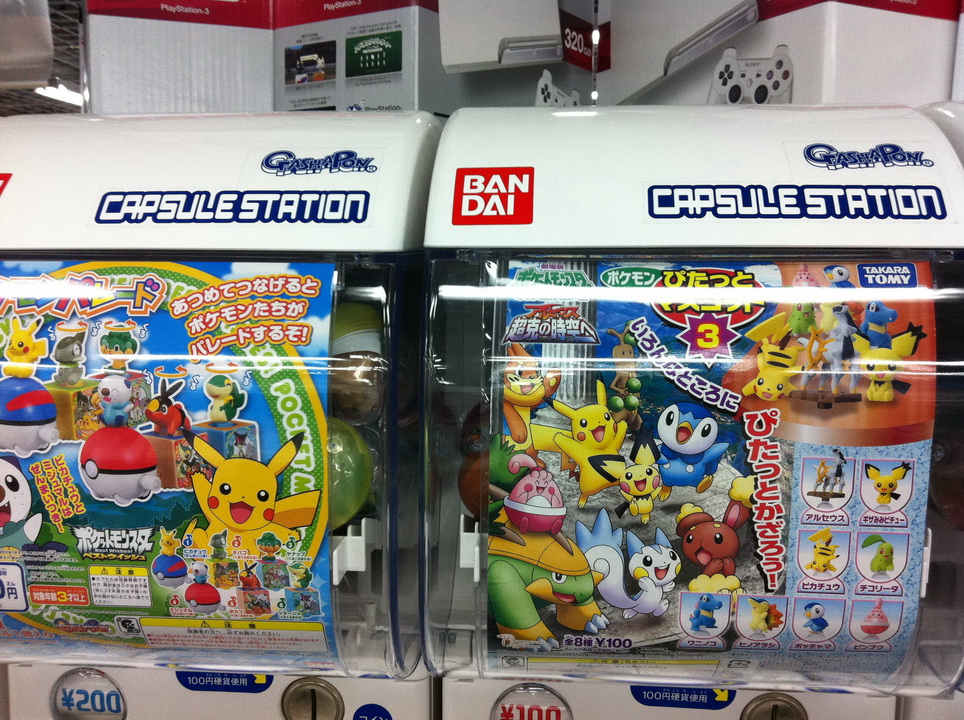 And for you all you Pokemon fans out there, POKEMON as far as the eye can see.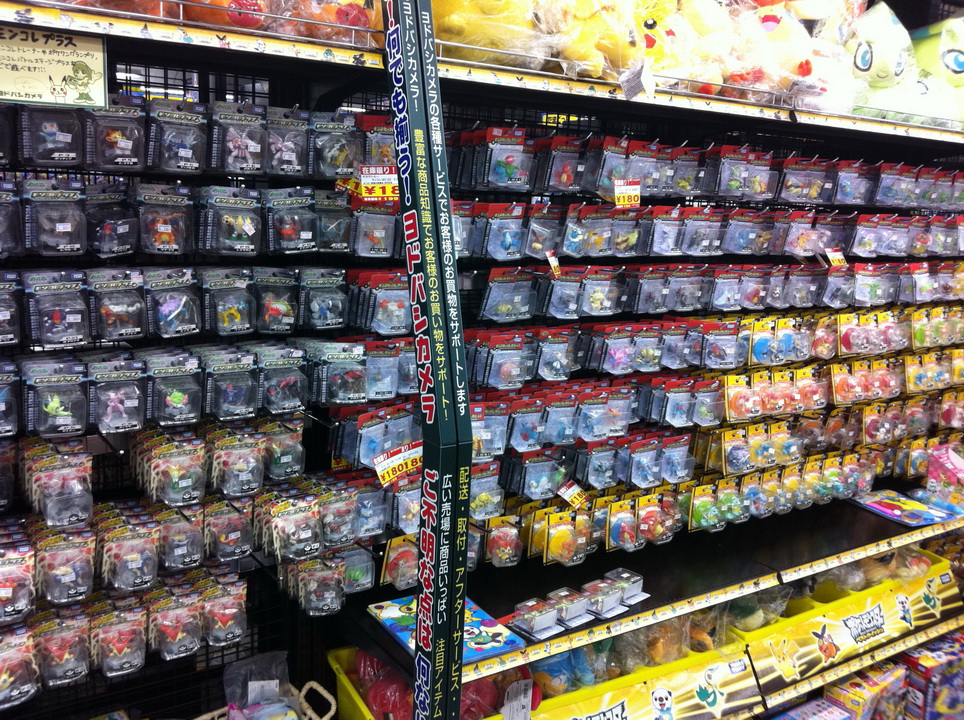 I was actually thinking about picking up a Japanese 3DS to play some of these games; what do you guys think? I know that One Piece looks and plays great (I got to play it in the store as they had it on a demo unit) I know Luke here would probably have triplets if he saw this in AU and for the Gundam Michael Marr (spike) would most certainly deliver QUADRUPLESTS if they could get his hands on that game.
Let us know what you think 🙂