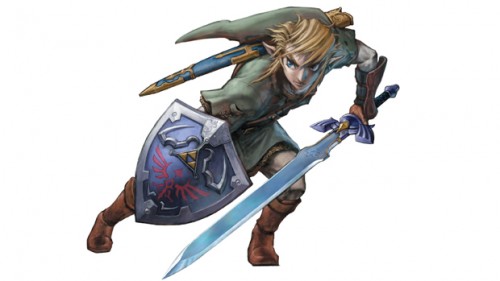 There certainly has been a lot of Zelda news as of late, and honestly why wouldn't there be? This is the franchise's 25th year anniversary. Interestingly enough, the ESRB has rated a new game under the name of "Zelda Universe" recently, which has struck the curiosity of fans worldwide. An "online" platform for Zelda Universe is about all that is listed or known as of now, which baffles us a little more quite honestly.
Zelda Universe is the official website for the Zelda series as a whole, but the question is, why just now rate a website that is already fully functioning? Being such an anticipated year for the fans of the franchise, I really want to think that Zelda Universe is an upcoming online service, much like Pokemon's Global Link – which has been highly successful for Nintendo since launch at bringing fans of the series together. Do I have the slightest idea of how this would work? No. Just pure speculation at the moment, but if you think about it, what better way to celebrate a milestone than with the fans all uniting in some unique way?
Zelda Universe's rating could very well just be for the website for some odd reason, but being rated this close to E3 makes me think a new console will not be the only big announcement Nintendo have up their sleeve, and with Skyward Sword coming soon to the Wii and Ocarina of Time 3D launching next month, a sheer coincidence is looking less likely at the moment. What are your thoughts? What do you think Zelda Universe could be?