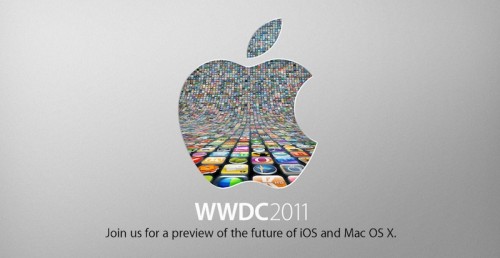 In an unusual move, Apple have pre-announced some of the things they'll be covering at their annual developers' conference, WWDC. Usually the event is shrouded in secrecy until our eponymous hero takes to the stage, but this year, Apple has confirmed that on the agenda will be iOS 5, OS X 10.7 code-named "Lion" and their rumoured revamp of MobileMe, "iCloud".
"Apple CEO Steve Jobs and a team of Apple executives will kick off the company's annual Worldwide Developers Conference (WWDC) with a keynote address on Monday, June 6 at 10:00 a.m. At the keynote, Apple will unveil its next generation software – Lion, the eighth major release of Mac OS X; iOS 5, the next version of Apples advanced mobile operating system which powers the iPad, iPhone and iPod touch; and iCloud, Apple's upcoming cloud services offering."
Apple was reported to have bought the iCloud.com domain last month, which currently redirects to , the previous owners of the domain. Apple is also rumoured to be including a music streaming service in iCloud, to rival Google's Android service "Music Beta". Apple has been reportedly negotiating terms with the main music publishers, and is rumoured to offer a high-quality copy of all your purchased iTunes content without the user having to set it up.
Steve Jobs will also be making an appearance at WWDC, which seems to suggest that his health-worries are easing.