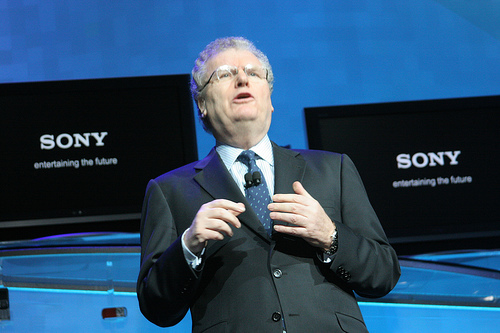 PlayStation users are starting to settle back into playing online (as long as their game doesn't need a code that is) but those working at Sony are still a bit puzzled over the attack itself. Sony CEO Howard Stringer thought that the company would never see a PSN hack attack like what happened last month. Apparently as far as he is concerned, a free service should never have been attacked in the first place.
In an interview with Bloomberg, Howard Stringer stated, "Obviously our network security didn't stop the attack and we're trying to understand why, and we've made big strides in bolstering our security. We have a network that gave people services free.It didn't seem like the likeliest place for an attack."
He went on to say that he doesn't believe he should apologize for not knowing how bad the breach was, simply because it was the first time it ever happened. I'm not entirely convinced that the defense of "free service" should be enough to let such an attack end up happening and not respond correctly about it. Perhaps the best thing Sony workers can do at the moment is just stop talking about it.