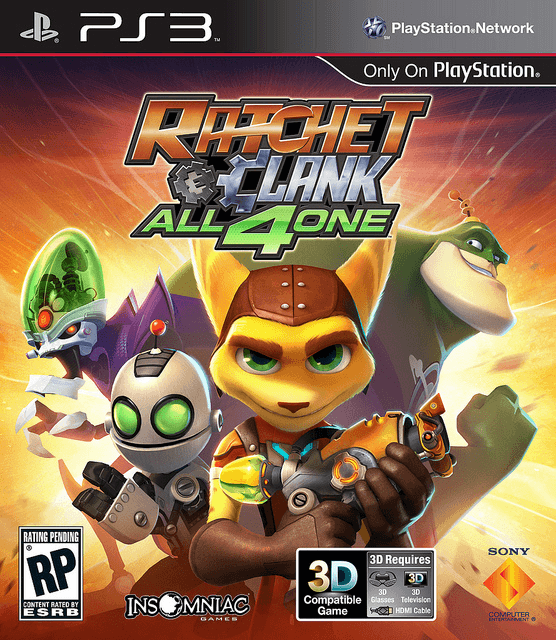 SCEA has announced that Ratchet & Clank: All 4 One's North American release date will be October 18, 2011.
The cute and fury Lombax and his robot pal will be back for the franchise's 10th game, and we can expect the same kick-ass weapons, humour and great cinematic style that we've come to love since the series launched in 2002. Featuring in All 4 One is the introduction of an on and offline four-player co-op where players can team up as Ratchet, Clank, Quark and Dr. Nefarious!
To entice new and old fans alike, people who pre-order the game on GameStop, Amazon, Best Buy and Wal-Mart.com will receive a free unlockable item exclusive to each retailer: Mr. Zurkon (GameStop), T-Rex Morph Mod – think of a baby dinosaur version of the Morph-O-Ray (Amazon), Pyro Blaster Unlock (Best Buy) and Sheepinator Mod (Wal-Mart).
Also announced is the official box art for All 4 One (see picture).