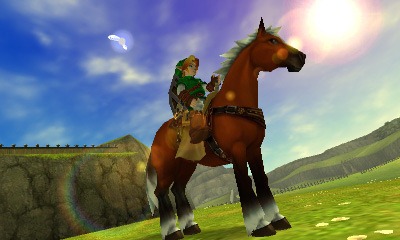 That's right a new trailer for The Legend of Zelda: The Ocarina of Time 3D, has hit the web. It features a whopping 2 minutes and 23 seconds of footage that will tell you pretty much what you already know about the game – it's going to be good. Damn good.
The new trailer appears to be a Japanese commercial of the game and features some new unseen footage, unless you've played the original Nintendo 64 game, then this is probably just a great nostalgia trip for you. There is plenty to be seen in the trailer to hopefully quench your thirst for your daily intake of Zelda related entertainment.
The game is set to be released locally on the 30th of June, 2011. So get those pre-orders ready (if you haven't done so already), this ones gonna sell out fast, bank on it!