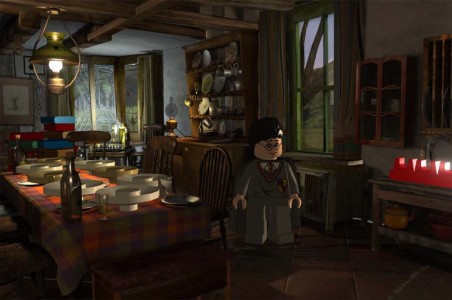 Bloody hell, Harry! After the success of the first game and the general ongoing prosperity of the LEGO line of games, Traveller's Tales will be bringing us a follow-up to LEGO Harry Potter: Years: 1-4 – LEGO Harry Potter: Years 5-7.
This should hopefully tie-up all loose-ends with the series, building the last 3 books/ last 4 films out of LEGO bricks. The new context will allow you to explore new areas of the world of Harry Potter, so expect to venture from the safety of Hogwarts out into the LEGO streets of Grimmauld Place and Godric's Hollow. With any luck we'll get to explore the Ministry of Magic thanks to some major scenes from the movies taking place there.
Its release date, at this time, is simply Q4, making 2011 a very LEGO packed year indeed. No doubt there will be more updates to come moving forward.