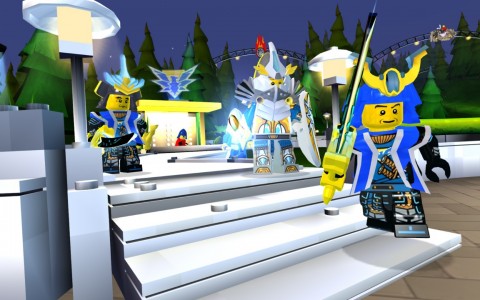 The Lego Universe soundtrack has been "recently nominated for the IFMCA's award for Best Original Score for a Video Game or Interactive Media."  To get a better idea of who is behind the voices, sound and music in the game , a new video has been unveiled that gives an inside glimpse into the recording studio and Slovakian Orchestra that made the Lego Universe come alive with audio.
Plus, Patrick Stewart lends his legendary talents to the video.  As usual, when he is around, nothing else can top it.
If your looking for something to do on Memorial Day weekend, Capsule Computers suggests that you give Lego Universe a try.  It may not appeal to everybody, but the soundtrack and gameplay are great for people of any age and it is truly epic now that the Nexus Tower has been completed.
Check out previous coverage of the game here.