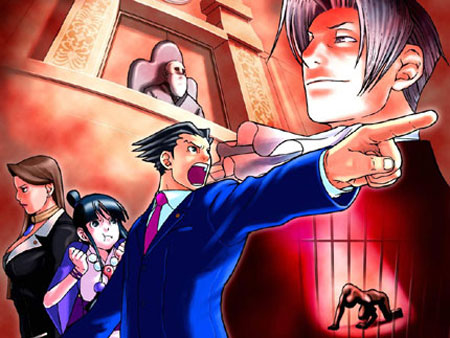 Many long running Nintendo fans will no doubt recognise the name Phonenix Wright of the Ace Attorney series. When first released to the public on the Nintendo DS, the series became a runaway hit on the handheld system. The unique visual sytle combined with the investigative nature of the gameplay were appealing in themselves, but most of us tended to revel in the court-room scenarios. The game series flawlessly combined elements of mystery, drama and comedy into a very well deliver package.
As of today, the producer of the series: Capcom, has announced that everybody's favourite "OBJECTION" shouting lawyer will be heading to the big screen in a live action full length feature! Whether the story will follow the path of the first "Attorney at Law" game, or if the storyline is a brand new feature, I'll be willing to wager that this film will be one to look out for. However, it has already been confirmed that appearing characters will include obviously Phoneix himself, his assistant Maya Fey, and everybody's favourite prosecutor Miles Edgeworth as the main rival character. The director of the film is also confirmed as Takashi Miike, the same director behind the film "Thirteen Assasins".
Now, video game to movie adaptations have had mixed results in the past. From the downright embarassing ones, like Mortal Kombat and the Mario Brothers movie, to averagish slug-fests like DOA, and actually surprising gems like Prince of Persia. This particular film is, as many may have guessed going to be filmed for Japanese audiences, but hopefully western audiences may later be privy to a dubbed version. Regardless of whether you hold a bias against video game films or not, this little number will be one to watch closely.
Offical details can be found on capcom's website: http://www.capcom.co.jp/ir/english/news/html/e110527.html