Capsule Computers were recently invited to preview Alice: Madness Returns, where we were lucky enough to rub shoulders with one of the gaming industry's legendary game developer and Creative Director on Alice: Madness Returns American McGee.
Some of his early works include involvement in the creation of the classic video games Doom, Doom II, Quake and Quake II, these achievements really speak for themselves.
However with the release of 'American McGee's Alice' back in 2000, McGee has since become somewhat of a cult figure/cult game developer among many gamers around the world.
So with this in mind, I was very fortunate to of interviewed American McGee and gain his insight into the games he has created.
Interview Begins
–
1. I find that both Alice and Alice: Madness Returns seems to be defined their very unique art style/direction and equally for their dark, macabre and twisted reinterpretation of Wonderland. How did you first get the idea/inspiration to create this video game adaptation of  Alice In Wonderland ?
McGee – The inspiration came to me while driving along the coast of California (Highway 1) and listening to a song by the Crystal Method (Trip Like I Do).
The word "wonder" struck me and stuck in my head – that, combined with the surrounding scenery, speed and my general mindset, set off an series of creative bursts in my head which largely resulted in the core concept for the game and its story.
2. Why did it take so long (more than a decade) for an Alice sequel to be made?
McGee – There was really nothing special about the timing – I just needed to be in the right place at the right time (again) for everything to align so that a sequel could be made.
I'd spent the previous 10 years travelling the world, making other games, moving to Los Angeles, Hong Kong (then Shanghai) before starting a studio (Spicy Horse Games, Shanghai) which I felt had the ability to tackle the creation of a sequel.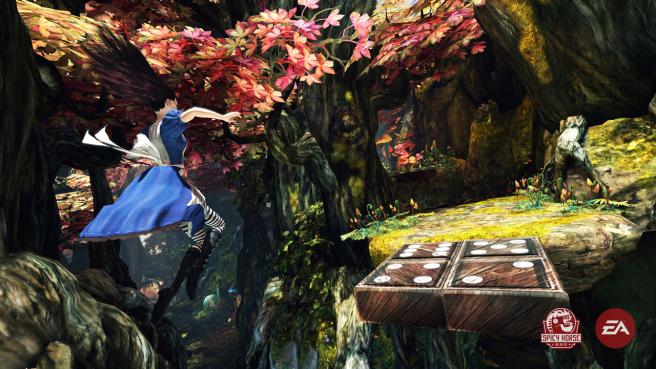 3. The game is quite dark and delves into mature themes, was there anything that too  "full on"  to make it into the full game and was removed during development?
McGee – Content in the game is driven purely by Alice as a character. We had a rule during development – everything seen in Wonderland had to come from an experience Alice had in her real-world life. That constraint forced us to think of interesting ways to present really fantastic or horrifying themes using only the elements of Alice's imagination.
So most everything we created "fit" within the constraint, but we still ended up with a lot of content that we just couldn't find room for in the game. A lot of that ended up in an art book recently published by Dark Horse Comics (The Art of Alice: Madness Returns).
4. So what can players expect coming from the original to this new game?
McGee – We've had the luxury of ten years' feedback from audiences around the world. They've told us about those things they loved in the first game, and those things they didn't love so much.
We're presenting a pretty classic formula in terms of what made the first game work – but we've also taken that feedback and improved things like combat, which many people felt was too one-dimensional.
5. Also what can newcomers expect to see,  playing this game series for the first time?
McGee – What made the first game so successful was the blending of narrative, art and game play – along with the tremendous amount of variety found in the characters and locations of Wonderland. People who didn't have a chance to play the first game will find that the sequel delivers on all those things; this is in many ways the ideal vision of what the first game was trying to be.
We've also just recently announced the re-release of the original game for those people who purchase Madness Returns, so there's no reason why newcomers can't enjoy the new AND the old game.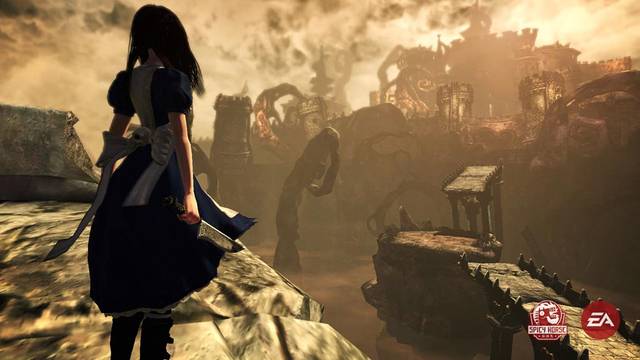 6. What to do you think the future of video games is? Is the industry moving to more independent developers, user generated content, community driven content or other?
McGee – The industry is definitely in a transformative phase – so much content is being pushed to new online and mobile platforms and the traditional ideas of game development are shifting to match.
For developers and audiences these changes will be mostly good – resulting in a wider range of audiences and more innovative game types across more platforms.
7. What is your option on video gaming piracy and are you worried about your video games being pirated?
McGee – Piracy is a complex problem created by a combination of factors such as price per entertainment unit, distribution platform limitations, player/consumer expectation and psychology, developer constraints/goals and monetization issues (payment, pricing, etc).
There are platforms and regions where many of these problems are being tackled simultaneously – or were alleviated/eliminated early in the formation of the market – and in those places the question of piracy is basically non-existent. The model needs to adapt to make piracy pointless while benefitting the consumers and producers.
All that being said, I am concerned about our games like Madness Returns being pirated – because it's tied to a legacy distribution and monetization model.
But we've created some online hooks and incentives that we hope will inspire consumers to value the product more and thereby support our efforts more efficiently. Beyond that, the studio is moving away from retailed-based boxed product and focusing 100% on free to play online games.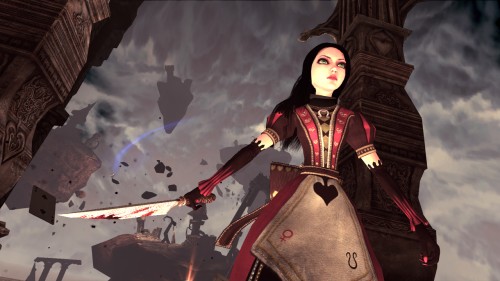 8. Should gaming companies take more anti-piracy measures to protect their games or is the issues one that lies with gamers themselves?
McGee – Companies should change the model so that piracy becomes a non-issue. If you leave your car sitting in the street with keys in the ignition can you really blame people for taking it on a joy ride?
Build a better system which encourages the sort of consumer behaviour you want – no point in punishing people for taking advantage of a broken system.
9. The  Alice  film adaptation has been rumored/in development now for more than a decade, would you be like to see your video games adapted into films and do you think Alice will ever hit the silver screen?
McGee – Of course I'd love to see it – just not holding my breath. Hollywood can be unbelievably slow at times and blindingly fast at others; I've yet to figure out where the controls are, so I'll continue to focus on our games and let the film stuff take care of itself.
10. So what's next up for American McGee?
McGee – Spicy Horse just announced the signing of a development deal with PopCap, whereby we'll be adapting one of their existing IPs for the 3D free to play online market – and we just received investment funding from Shanghai-based Vickers Ventures, which we'll be using to develop our own original IP for the free to play online market worldwide.
It's a very exciting time for the studio, we'll be able to combine our experience with online games and AAA console games to produce really high quality free to play online games using 3D art assets. It's a direction we think the industry will soon turn towards, and we want to be there and ready when it happens.
–
So all up some very thoughtful answers from American McGee. Alice: Madness Returns is set to be released on Xbox 360, Playstation 3 and PC on June 16th & 17th in Australia and New Zealand.
Check out our preview of Alice: Madness Returns along with Shadows of the Damned here