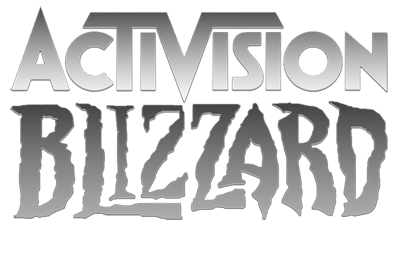 Surprising absolutely no-one, Activision Blizzard announces they can build a castle out of money with their record first quarter financial results.
For the quarter ending on March 31, 2011 – Activision Blizzard (Nasdaq: ATVI) shows a GAAP (generally accepted accounting principles) net revenue of $1.4 billion, from their $1.3 billion of the previous year. On a non-GAAP basis, the company netted $755 million, from their $714 million of the previous year. GAAP net revenue from digital channels increased 30% year over year which accounts for 30% of the company's total revenue. If we're talking non-GAAP, then net revenue is still up 30% year over year but it accounts for a whopping 50% of total net revenues.
What does this all mean aside of the executives all going out and having tailored suits made from $100 bills? Call of Duty: Black Ops performed above everyones expectations (especially mine) by becoming the best-selling game of all time across the Xbox 360, PlayStation 3 and PC. Activision Blizzard also had three top-10 PC titles with Blizzard Entertainment's very own money printing machine, World of Warcraft: Cataclysm,  the sequel to Korea's very own national sport, Starcraft II: Wings of Liberty and Activision Publishing's Call of Duty: Black Ops.
CEO of Activision Blizzard, Robert Kotick stated, "With over $1.4 billion of GAAP net revenues and $0.42 of GAAP EPS our record first-quarter performance was driven by digital sales and the continued strength of Activision Publishing's Call of Duty and Blizzard Entertainment's World of Warcraft franchises. Digital content continues to represent a significant portion of our revenues and increased by about $100 million year over year, enabling us to deliver record first-quarter operating margins and earnings per share. The Call of Duty: Black Ops First Strike content pack shattered Xbox LIVE launch records, surpassing 1.4 million downloads in the first 24 hours alone,(1) and Blizzard's Battle.net service continues to grow its service offerings. To date, Call of Duty: Black Ops players have logged more than 1.2 billion online hours of online gameplay."
Kotick continued, "Interactive entertainment continues to see broader audience appeal and powerful positive trends in online gameplay and online distribution. Our incredibly talented people continue to lead in innovation and we continue to deliver the world's best games combined with strong financial performance."
So yes, Activision Blizzard makes obscene amounts of money. Expect them to further their reign of destruction across the gamescape in the future.