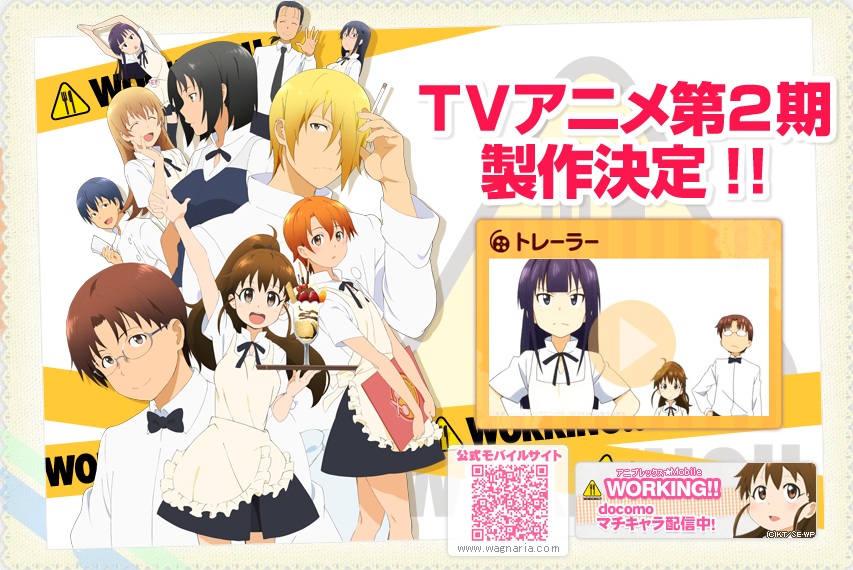 It is a bit ironic that the week when our review for the first season of WAGNARIA!! (WORKING!!) goes live, the studio that animated the anime originally in Japan has just announced that they would be creating a second season of the anime. The website with the announcement can be found here, where you will be able to watch a video featuring Yamada, Poplar and Sota announcing the new season.
All of the characters will be returning with their original voice actors, but structurally the show will feature many different changes. Atsushi Ootsuki will be the director this time around while Takao Yoshioko will be in charge of the script. Though since it is still based off the original four comic styled manga still in print in Japan there will be plenty of content to draw from.
Despite it being April 1st here in the United States, it is technically April 2nd in Japan and even the characters themselves mention the fact that this isn't an April Fool's joke but an official announcement. No announcement has been made yet regarding when the anime will air in Japan, nor obviously if NIS America will look to localize this second season of WAGNARIA!!.