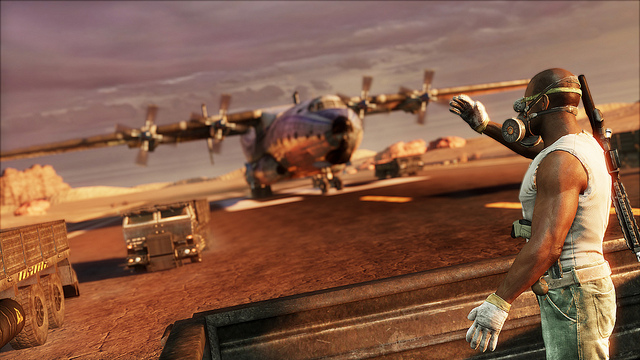 Just days after a the first showcasing Uncharted 3 multiplayer to only a select group of editors, Naughty Dog have released a flurry of information to the public via the official Playstation blog claiming that the "leap forward in gameplay and technology………….is nothing short of astounding". A bold claim, but check out the trailer below for a full low down and I'm sure you will also agree that it looks spectacular
On main showcase were the multiplayer levels chateau and airstrip, highlighting the games diverse map design and dynamic ever changing environments. While chateau is a more traditional map, Airstrip actually changes mid-level, as players battle whilst on moving trucks and a cargo plane as well more conventional land base fighting.
Arne Meyer the community strategist for Naughty Dog tells of 2 new competitive modes that have been added to the classic deathmatch. These include Three team deathmatch where 3 teams of 2 battle it out, as well as the much asked for Free for all. Some other key features include Late Join, allowing players to enter tournaments with free slots before they finish, and same console split screen as well as the ability to sign in with multiple PSN accounts.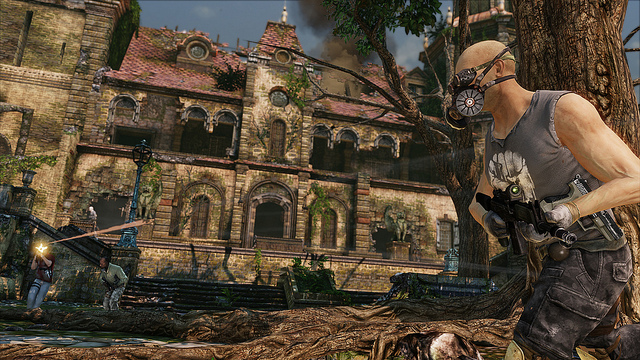 There is a heavy emphasis on team play, and as such each player will be teamed up with a Buddy with whom they can share progress and collect information and items for each other. Players can also spawn to their buddies location should they be within a safe zone. Another welcome addition is extensive customer and emblem customisation as well as weapon mods that go beyond just being visually appeasing and actually add functionality to the item.
Those familiar with Uncharted 2 will remember the Booster system, which has been modified based on feedback and selection patterns, and extended to include special paid boosters. Players can also choose from multiple kickbacks which are activated by collecting enough relevant medals. There are thousands of customisable options which have been broken down into 4 slots making it easier to configure for each match. Level gain and cash also don't have as much of an influence in Uncharted 3, as players can now collect treasures throughout the levels and unlock many more items and modifiers through instant and long term mission play. Instant missions pop up during gameplay and are short lived with small rewards. Comparatively longer missions can take days and come with large bonuses.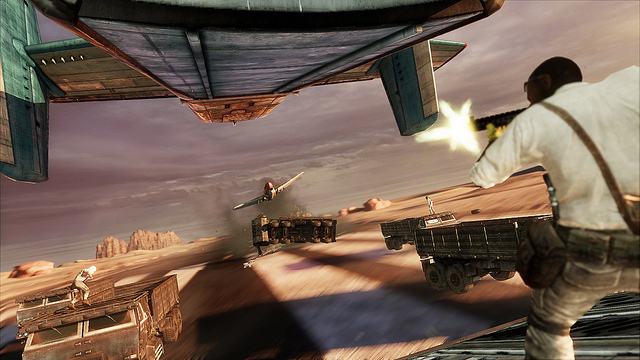 Meyer explains how a new Power Play system has been implemented adding incentive for both competing teams. The team on top will be given the opportunity to maximise their cash for the round whilst the odds will be evened for the losing team allowing them a chance to come back into the match. Games that are too close to call will go into overtime, and then Sudden Death where only one player will remain standing. There is also a strong social media presence on the game with direct links to YouTube and face book.
Uncharted 3 BETA starts 28th June worldwide or sooner for selected players