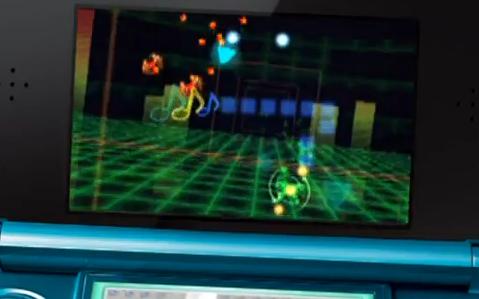 Dream Trigger 3D couldn't honestly be coming at a better time as the brand new arcade shooter from D3Publisher is looking to end the drought of 3DS titles with some intense action and a top of the line musical score that will surely be a fantastic way to break in that new 3DS. Recently, two new trailers were released, each showing off a different part of the game, proving that this visual experience will be an expansive journey throughout the 50 levels the game boasts.
These two clips come under the titles "Colony Hostility" & "Infinite Tranquility", and both of which do a great job of showing off the actual gameplay. The bottom screen is used as more of a sonar as players shoot their way through levels on the top screen with colors, lights and debris bursting out of the screen. The music also is a big factor in Dream Trigger 3D, as the beats blaring from the speakers are all set to play with the actual visuals, creating a full 3D experience in both forms. Of course the trailers are not in 3D, so just watching these clips won't give you a true glimpse of the final product, but I can easily see how the 3D will work in Dream Trigger and I am really liking how this title is shaping up.
Dream Trigger 3D launches on May 10th for the Nintendo 3DS and you can check out both trailers below.
[pro-player width='530′ height='253′ type='video']http://www.youtube.com/watch?v=qlC_QIpQbHE&feature=related[/pro-player]