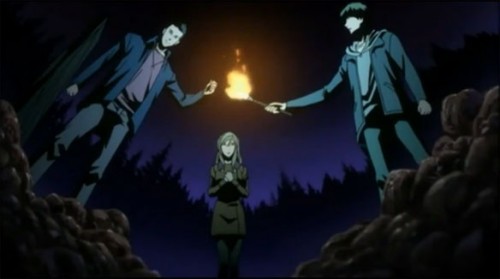 Considering the fact that the anime was released on Blu-ray and DVD in Japan with the English and Japanese dubbing already finished one could assume that Supernatural: The Anime Series would be getting a quick turn around to an American release date. You are correct of course because Warner Brothers announced that Supernatural: The Anime Series will be released in one bundle on July 26th.
The price of the DVD set of the film will cost $49.98 and the Blu-ray cost will be $54.97. With only a $5 difference it isn't much of a surprise to think that the Blu-ray will be the format of choice for anime fans. Now the release schedule is very different from the Japanese release which saw the episodes released in bundles over a period of time. The first two episodes were released on January 12th, with episodes 3-12 being released on February 2nd and the final episodes, 13-22, on April 6th.
Those who do not know what Supernatural is, will find that it is an American TV show that features brothers Sam and Dean Winchester doing battle against numerous supernatural forces and has run for six seasons with a seventh season on the way. The original voice of Sam Winchester, Jared Padalecki, has provided his voice work for his character while Jensen Ackles couldn't voice Dean due to scheduling issues.