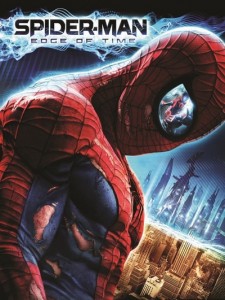 Activision has released the first teaser trailer for Spider-Man: Edge of Time.
The recently announced Spider-Man: Edge of Time is scheduled for release this autumn/fall, and it is in development at Beenox, the team responsible for the fairly decent Spider-Man: Shattered Dimensions not so long ago.
This year's looking like an action-packed year for comic book superheroes. As well as Spider-Man: Edge of Time, we've got a Thor game and a Captain America game coming from Sega, plus there's Batman: Arkham City later on in the year too. In the fear of sparking any "but Spider-Man would kick Batman's butt" arguments, I'll stop there, but does anyone have any preference to the superhero game they are looking forward to most this year?