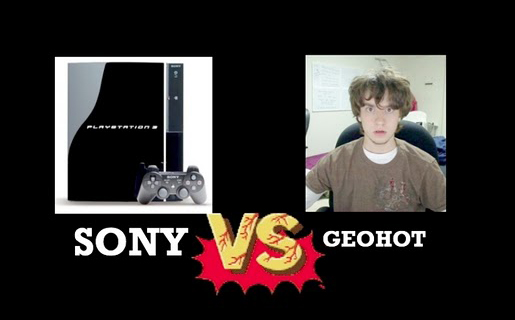 In breaking news, Sony US has announced that they have come to an out of court settlement with infamous 'hacker' George Hotz. Patrick Seybold, Director of corporate communications and social media tells how the parties 'reached an agreement in principle', with Hotz consenting to a permanent injunction regarding posting information relating to the companies security systems.
This ends a 3 month case, which began when Hotz released information on how to 'jailbreak' the latest firmware on the PS3, put in place to try and hinder previous hacking attempts. Both sides are very happy that the litigation has been put behind them and quickly resolved. Riley Russell, the general counsel for Sony cites their motivation behind the case as being protection 'of our intellectual property and out consumers', something they believe they have achieved through the injunction. What I do find interesting is the fact that the PS3 was actually hacked months before this and without Hotzs help or collaboration. The PSJailbreak group had already released a way to play backup copies of games, and while Sony did take out injunctions against the sale of the device and also against resellers, not much more became of it. It was only when Hotz decrypted the firmware they had put in place to stop the jailbreaking dongles from working that things got complicated. Surely it would have been easier to prove a case against people who were profiting from these devices, something that Hotz never did or condoned.
While maintaining his innocence somewhat Hotz of course is glad to be out of court, and comments 'It was never my intention to cause any users trouble or to make piracy easier. I'm happy to have the litigation behind me. It was also agreed that he had no part in any of the recent attacks on Sony's servers or against them personally regarding the hacker group Anonymous.
Russell Wiley goes on to note that consumers should be able to enjoy all Sony's products in a safe and fun environment and this was all done in an effort to protect the hard work of all those involved in designing hardware, software and the Playstation network. On the official Sony blog site he says 'We appreciate Mr. Hotzs willingness to address the legal issues and work with us' to close the case.
A quick visit to the official Geohot website reveals a new blog on his behalf apparently joining in on the boycott of Sony products, a move his legion of fanboys will surely follow. It all seems a bit childish to me and hey if you want to miss out on all the awesome games and technologically breaking peripherals coming out of Sony then that's your prerogative. And to all those misguided people trolling gaming sites worldwide who say they will make it their mission to hack the PS4 on principle good luck to you. It took years of trying plus an internal leak to finally hack the PS3 and still only a handful of guys even understand it, plus you will have to purchase a unit to 'hack' and will more than likely stuff it up giving Sony your money and leaving you with a doorstop something they will more than likely welcome. And you will still probably end up in court.