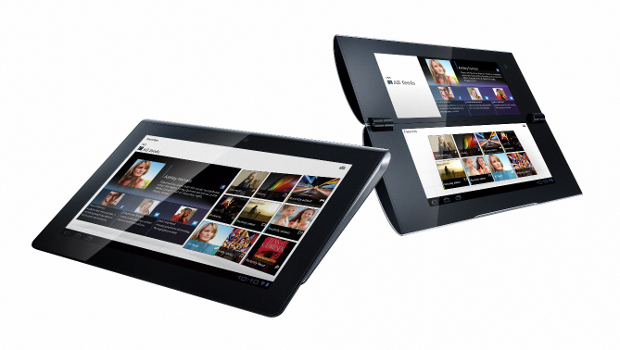 Electronics giant Sony has announced their move into the tablet market unveiling 2 devices to eager journalists and technology specialists. The tablets, codenamed S1 and S2 will both be Playstation certified so they can play PSOne games as well as any other applications or titles approved by Sony for use. Both the devices will use the Android Honeycomb 3.0 platform and feature dual core Tegra processors, the differences coming in the design and screen size.
The S1 features a 9.5″ screen and is shaped more like a traditional tablet with what seems to be a folded stand on the back, whilst the S2 features dual 5.5″ screen designed more like a Nintendo DS. Sony says that the dual screens can be used to display a single page or for multiple functions.
To add to this, Sony has said that their Qriocity and Reader Store will be available through both tablets. The S1 can apparently also control Sonys Bravia Tv range.