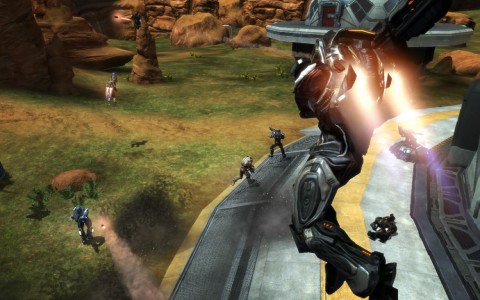 Timegate Studios posted on their Twitter account today, saying that the sequel to Section 8 will be launching on the Xbox 360 first on April 20th, 2011.  PC gamers will be able to get their shooting and jumping fix next month, on May 4th.
This Microsoft timed exclusive will be short lived though, as the Playstation 3 version of the game will hit the ground running this summer.  All 3 of the games will have a price tag of $15.00.
Section 8: Prejudice is notable because it is one of the few shooters to be a digital download that will include multi-player and a campaign.  The first game also incorporated the super cool feature of being able to drop in from above ANYWHERE on the map.  Plus, jetpacks!