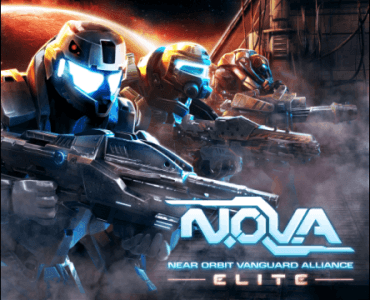 Handheld gaming giants, Gameloft, have brought their first person shooter franchise – 'NOVA' – to the Facebook gaming platform.
This version of the game is titled "N.O.V.A: Near Orbit Vanguard Alliance: Elite" and is the first First Person Shooter franchise in the social network. As with any social network based games, players will be required to spend real world money on upgrades for equipment and accessories. The game being on a social network means that there will be large community and plenty of support over the life of the game.
The title plays like a traditional FPS and appears visually to be quite nice. The initial load may be a bit long for some players, as the game adds the resources to your computer, but after that it should run near instantly. Though it should be noted that if you do not purchase the required map to advance, you will have to buy it.
Join in on the fun with Myself and MasterABBOTT at NOVA Facebook.
Note: Loving the menu theme.