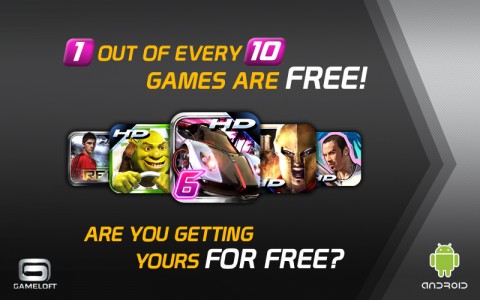 It's been one year since Gameloft announced their first HD game for Android phones, and what better to celebrate their anniversary with than giving out free things?
Gameloft is having a special promotion where 1 out of every 10 games purchased on their store is free. That's right, you can now get titles like Dungeon Hunter 2, Real Football 2011, and Asphalt 5 all in HD, and you might even score your game for free! If you're looking for a reason to buy a few new games for your Android phone, then now is the best time to do it.
Other awesome games include Tom Clancy's Splinter Cell Conviction, Brothers in Arms 2: Global Front, and Assassin's Creed: Altair's Chronicles. Check it the HD games available for purchase  here.