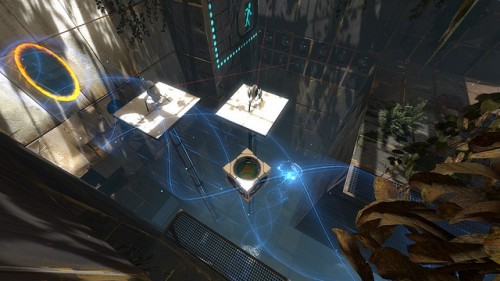 At the sight of DLC some people cringe and then have to reach for their wallets. Well you can put your wallet back in because Portal 2's first DLC won't cost you a thing according to Valve. Valve announced today that Portal 2 is not only their fastest selling release since Half-Life 2 but that they will be bringing their valued customers Portal 2 DLC #1 entirely free of charge.
This DLC will surprisingly be free of charge even on the Xbox 360 which usually has a price tag for DLC that is normally free on the PC such as Left 4 Dead. But despite their past history of charging for free content the 360 will allow the DLC to be entirely free. The PC and Mac version as well as the PS3 version will also obtain the DLC for free.
The DLC #1 will offer new test chambers for players to experience, leaderboards and a challenge mode for both single and multiplayer. The potential release date given by Valve is some time this summer but that is as clear as they were able to be at the moment.