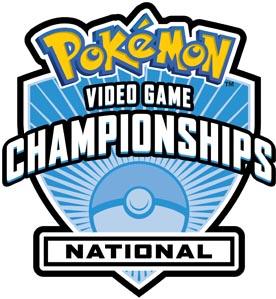 With last week's official launch of the Global Link, the competitive spirit is in the air yet again for Pokémon fans everywhere and now those worthy will be able to put their star players to good use with the upcoming 2011 Pokémon Video Game Championships. The Pokémon Company International released some new details for the events which will be hitting Europe and the U.S. starting in May and wrapping up this August.
Here is a complete rundown on what you need to know if you are an interested trainer wanting to participate:
The 2011 Pokémon Video Game National Championships kicks off in Europe on June 4 in Birmingham, UK before heading to Italy for the first time ever, Spain, France and finally Germany. The top eight finalists in each division from each of the five European locations will earn guaranteed competitor slots at the 2011 Pokémon World Championships. In addition to invitations to the World Championships in San Diego, top finishers in Europe and in the U.S. will receive travel allowances, special medals and Pokémon prizes.
The 2011 Pokémon Video Game Championship Series kicks off in the U.S. on May 14th in Seattle, Washington, before making five more stops in major cities across the country. At each location, the top 16 players from each division will earn invitations to compete at the 2011 Pokémon U.S. National Championships July 8th-10th in Indianapolis, Indiana. Players at the National Championships will battle to secure a top eight finish over the weekend, and in return, receive a guaranteed competitor slot at the 2011 Pokémon World Championships.
"We're looking forward to a fun, competitive Pokémon Video Game Championships Series this year," said J.C. Smith, director of Consumer Marketing for The Pokémon Company International. "The excitement generated from the recent launch of the Pokémon Black Version and Pokémon White Version video games will make for a memorable and intriguing tournament season."
For Europe, 2011 brings an increase in the overall number of competitor slots, along with a new age division and revised age brackets. The divisions now separate into three age categories: Junior (players born in 2000 or later), Senior (players born in 1996, 1997, 1998, or 1999), and Masters (players born in 1995 or earlier). Competitor slots have been increased this year to 256 for the Junior division, 256 for the Senior division, and 512 for the Masters division. All are based on a first come, first served basis. Players competing in Europe will need to play the European versions of Pokémon Black Version or Pokémon White Version video games, and can only use Pokémon from the Unova Pokédex to battle (from No. 001–148, and No.151).

Official Dates are as follows:
Europe
June 4th, Birmingham, United Kingdom— National Exhibition Centre, Hall 8
June 11th, Rome, Italy— Fiera Roma, Hall 12, Ingresso Nord
June 18th, Madrid, Spain— IFEMA, Hall 1, Feria de Madrid
June 25th, Paris, France— Espace Grande Arche, Parvis de La Défense
July 2nd , Cologne, Germany— EXPO XXI Köln GmbH, Gladbacher Wall 5
U.S.A.
May 14th, Seattle, WA— Washington State Convention Center, Hall 4B
May 21st, San Jose, CA — San Jose Convention Center, Exhibit Hall 2
May 28th, Dallas, TX— Arlington Convention Center, Grand Hall
June 4th, Atlanta, GA— Gwinnett Center, Hall A and B
June 11th, Washington, D.C.— Dulles Expo Center, South Hall
June 18th, Newark, NJ— Meadowlands Exposition Center
The official Championships will wrap up in San Diego, CA from August 12th-14th.
After all these years, it is great to see the Championships still running and if any Pokémon players out there are reading this, now is your chance to test your training skills and get in on some of the awesome prizes while your at it. For more information about the 2011 Pokémon Video Game Championships, check out the official site at www.pokemon.co.uk.