Y'know, this is why we can't have nice things. Sure some people may have complained somewhere down the line but the rest of us would have been just fine. You may have remembered that the Japanese box arts for both versions of Atlus' upcoming horror puzzler Catherine were a tad revealing. Nothing was actually shown but as you can see one features Vincent sliding in between Catherine's bra while the Xbox 360 version saw him climbing up Katherine's back.
Now despite Atlus originally confirming that the covers would remain the same for a North American release, that may no longer be the case. Anyone who uses the service Gamefly in the U.S. may have noticed already that the website has altered cover art for the game instead of the original Japanese boxart. You can find the modified cover for the Ps3 version here and the Xbox 360 version here.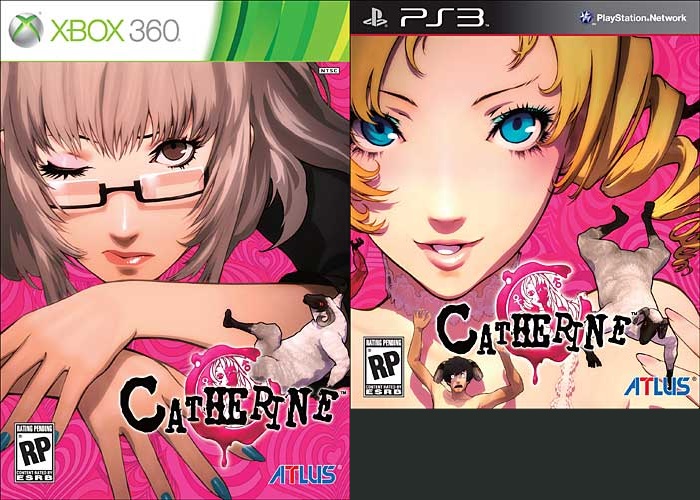 You notice that both box arts now show a closeup shot of either Catherine or Katherine depending on which box art you are looking at. This eliminates any worry for offending consumers but we have still contacted Atlus in an effort to clear up any confusion which has sprung up due to this change of box art.