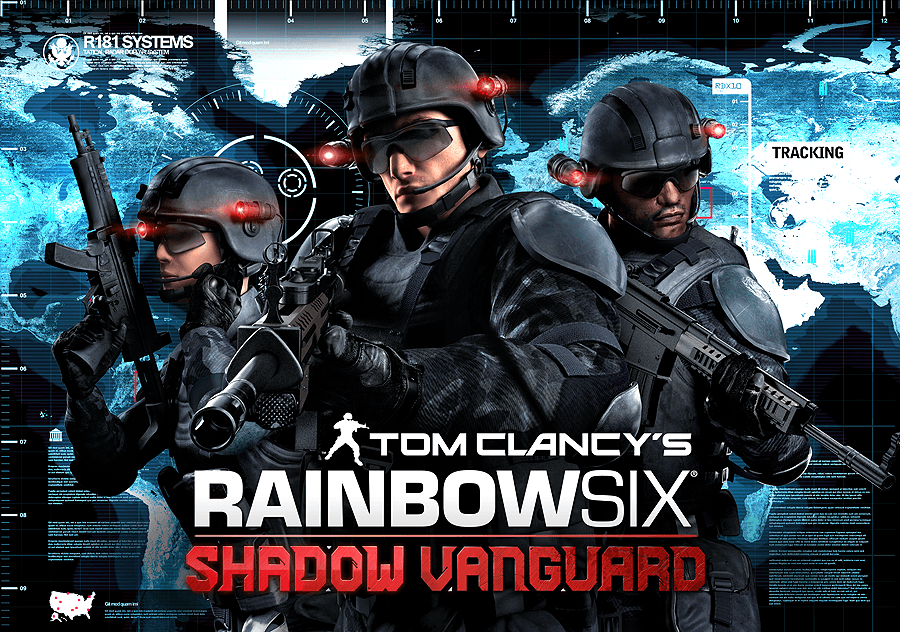 It's been three long years since 'Rainbow 6: Vegas 2' hit the shelves in 2008, since then not a single Rainbow 6 game has been released. Thankfully this is no longer the case, with Gameloft's up and coming 'Tom Clancy's Rainbow 6: Shadow Vanguard' for the iPhone, iPad and Android devices, a first for the franchise.  The first ever Tom Clancy's Rainbow 6 title was released in 1998 and has since developed into a mega franchise with overall game sales well over 22 million units over the decade.
I was lucky enough to play the game first hand and I reckon it's safe to say that Gameloft have done a very good job with this game retaining the same look and feel of the Rainbow 6 series. Anyone that's played a Rainbow 6 game is sure to feel right at home here, this is a fully fledged Rainbow 6 title. Graphically, this game is quite stunning considering this is running off an iPhone, character models, environments and weapons look really good, taking full advantage of the iPhone 4's high-resolution Retina display.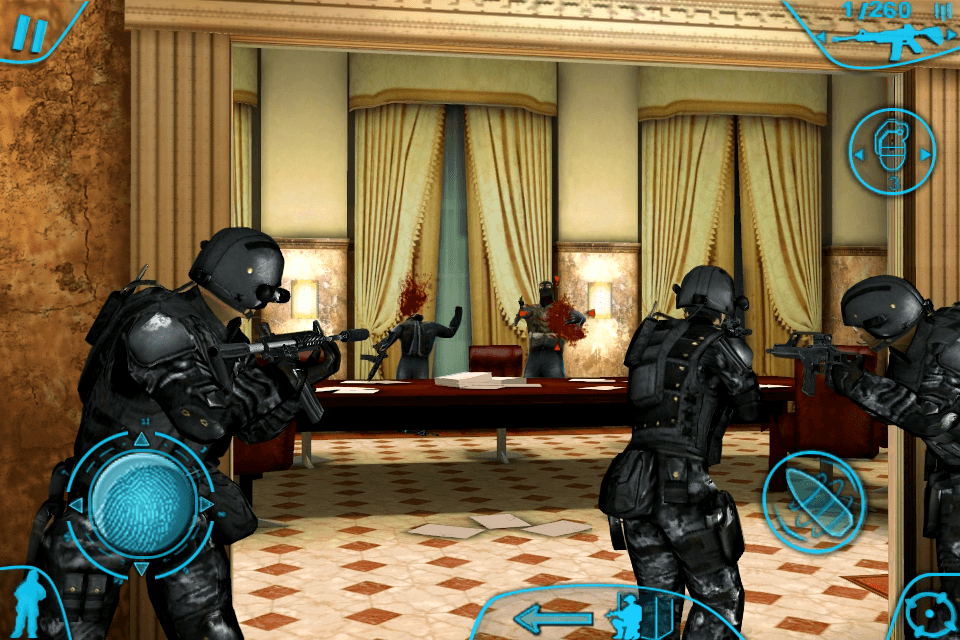 Over the course of the game's 12 missions, players will be travelling to various world locations with the scenarios and set ups the standard Rainbow 6 stuff, assaulting rebels, defusing bomb threats and rescuing hostages from terrorists. Overall the game is said to be around 10 hours long, which is great to see as this game plays fantastically well. First Person Shooters on the iPhone have really taken a step forward Rainbow 6: Shadow Vanguard both looks and plays great. The game's aim system makes fully use of the iPhone's accelerometer and as such features a gyroscope aim system, which I must say takes some time to get use to but does free up your right thumb which gives players so much more freedom over their actions, for example aiming down the scope, reloading and firing weapons. Gyroscope aiming can be tweaked and customised to a player setting and can even be turned off if a player really wants to just play the game using two virtual analogue sticks.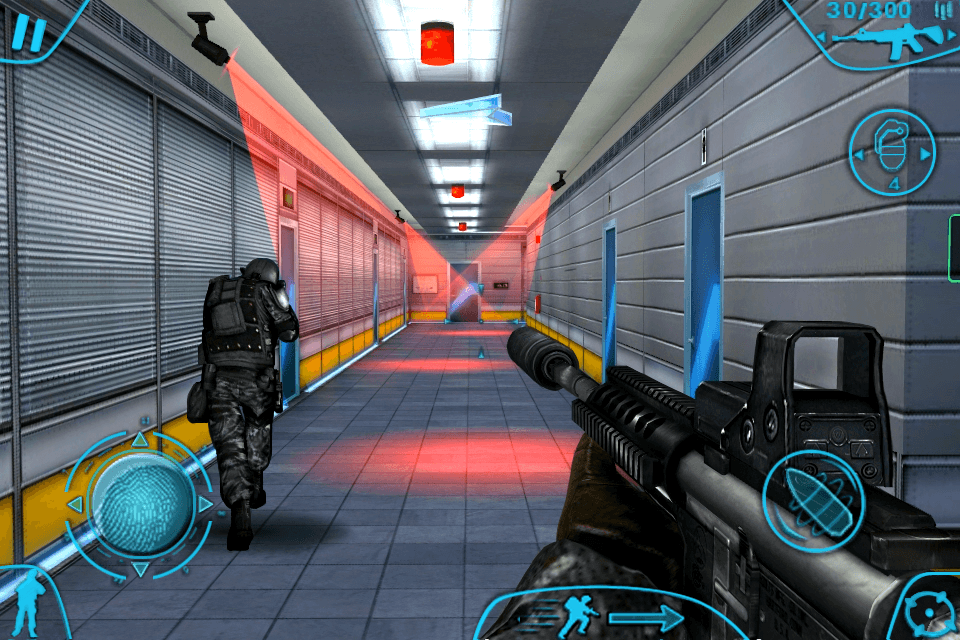 Tactical aspects of combat have always been a heavy feature of Rainbow 6 games, you really can't just rush in with guns blazing, Rainbow 6: Shadow Vanguard is no different, this game's main focus is on your team's tactic whether that be utilising silences for stealth gameplay or using a wide range of gadgets to achieve you goal. Ordering around your team is a breeze with the game's on screen controls which automatically pop up when a nearby action is available for example, to order your team to take cover behind a wall or to breach and clear a room.  Also did I mention that the game boast full co-op support? Yes thats right, the game can be played co-op with a friend locally or over the internet. Not only this the game features an online multiplayer mode, I was unable to play this mode but it is said to have five maps and will feature a death match mode. Overall, this game looks very impressive right down to the smallest details. Rainbow 6: Shadow Vanguard is looking to be one of Gameloft's greatest game bringing the authentic Rainbow 6 experience to the iPhone, iPad and Android devices.
Rainbow 6: Shadow Vanguard expected release in the not to distant future.
Check out the trailer for Shadow Vanguard below.