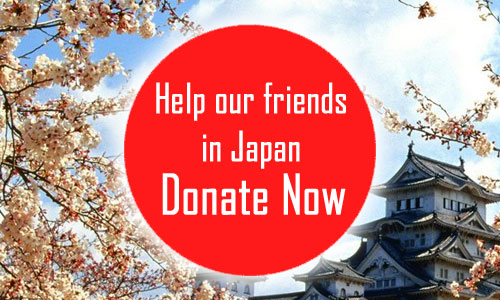 We know that gaming is about more than just playing a character, following a storyline, and shooting zombies. A part of the beauty in gaming is in the community spirit. Whether it's online gaming, walking into your local retailer, or tweeting/Facebooking developers and publishers, the gaming community is by far one of the most friendly out there.
We help fellow gamers when they're stuck in a game and we help confused players with technical difficulties. Now the gaming community faces one of the biggest challenges a community can face: it's time for us to help an entire country.
Japan has given us games such as Pokemon and Final Fantasy and fuelled much development across all areas of technology. The country and its people have faced a great crisis, and need support to rebuild and repair the damages to homes, companies, and lives. Even if you can only spare a few dollars, it's still worth it knowing you have given back a little bit to a nation that has given us so much.
Every cent of donation will go to a nation that is in great need of help and support. Let them know that the gaming community cares.
Donate at one of these organisations:
If you donate, send us an email with how much you donate (receipt proof required) to info@capsulecomputers.com.au and you will earn extra cube points to be spent on awesome rewards here.