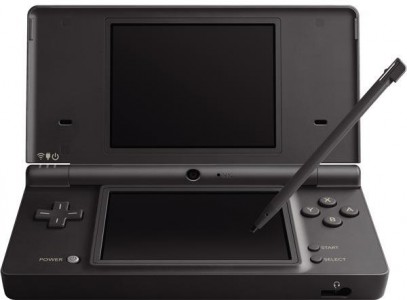 With all of the news with the 3DS, even more so today with all of the recent reveals from GDC, I know many gamers out there are ready to move on to the next generation of Nintendo's handheld. I am ready for the jump myself, and even though Nintendo have told us that the 3DS would not end production for standard DS titles, many are starting to see that light at the end of that tunnel. Honestly, the Nintendo DS may see titles up until 2013 or so for all we know, but there are still plenty of reasons to look forward to what the handheld has up it's sleeve as far as 2011 goes. This is just a list of five, with most releasing over the next month. In my opinion though, these are the titles to keep an eye on this year as each are sure to pack a hefty punch on the handheld this year and keep it alive through the busy launch of the 3DS.
5. Okamiden
Release Date: March 15, 2011 (US) March 15, 2011 (EU) March 15, 2011 (AU)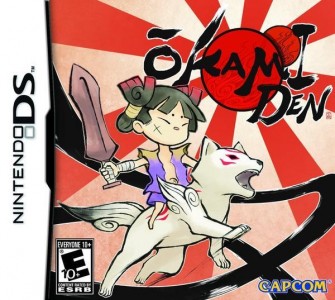 Being a direct Sequel to the PS2's cult classic title, Okami, Okamiden is set to bring the rich art style and gameplay of the original title to the handheld, but with a much smaller protagonist. Using the famed "celestial brush" from the first title, newcomer Chibiterasu and four different younger allies must fight off evil that was thought to have been destroyed by Amaterasu. Okamiden also will fully utilize the DS' touch screen for your brush powers, and looks to boast the same visuals and unique cast of characters that made the first title such a stand-out on consoles years ago.
Why it should sell well:
After having Amaterasu featured in Marvel vs Capcom 3 as well as becoming quite the household name in video games in general, I think that the mixture of the curiosity of newcomers and older fans of Okami will be just enough to make this title fall into the same "gem" status as it's predecessor.
4. Monster Tale
Release Date: March 22, 2011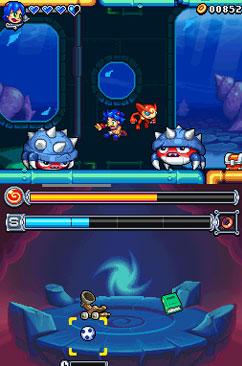 Monster Tale may sound like an odd choice, but if you have been paying attention, this new platformer has been generating quite a bit of buzz for the Nintendo DS since first surfacing last year. You see, Monster Tale isn't just a platformer. On the top screen, the player must control Ellie, the young protagonist of the title. The bottom screen though is used to raise and train Chomp, Ellie's new found monster and reliable ally. Chomp can be summoned in at any time through the bottom screen to assist Ellie, and you can also raise chomp by giving him food, toys, and equipment so he grows and evolves into 30 different forms. The whole concept seems to be fresh and original, and the mix of genres are looking to work well with the features of the system.
Why it should sell well:
It has been a while since we seen an original IP such as Monster Tale on the Nintendo DS, and it's bright and colorful outward appearance as well as fresh take on platforming are a welcome addition to the library of games in my opinion. Being that this title was created by the same people who brought us "Henry Hatsworth and the Puzzling Adventure" adds a bit of solid backing behind it as well.
3. Kirby DS (Working Title)
Release Date: TBA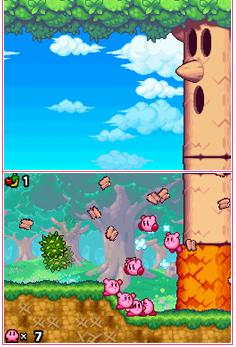 Ah yes, my good friend Kirby. It shouldn't be to surprising to see "Kirby DS" as it is being called now on this list. Kirby's Epic Yarn was quite a hit last year, but this tile looks to return players back to dreamland in a more standard platform experience. It also seems that not just one, but multiple Kirbys will be on this adventure with both screens being used for the overall game. Nothing else is really known about the plot, but if past titles in the series are any indication, it should be filled of the gameplay that the little pink fluff is known for.
Why it should sell well:
I expect this title to see a release this fall to be honest, and if it does release in that timeframe, the discounted price of DS titles compared to their 3DS brethren along with the familiar face of Kirby should make this title an easy decision for any Nintendo fan in general.
1 & 2. Pokémon Black & White
Release Date: March 4, 2011 (EU) March 6, 2011 (US) March 10, 2011 (US)

I counted these two as two titles as technically, they are. Yes, Black & White does come out just in a few days, but think about it for a second if you are a fan of the series. Pokémon titles in general seem to last longer than others because by the time you "catch em' all" and do all the smaller post-game related stuff (which can take months), Nintendo usually introduce something that keeps the life of each generation going such as a new 3D battling game for their main home console with full interactivity and host events for legendary species of monsters. I put in well over 100 hours in both Diamond and Heart Gold myself, and I expect the same for Black & White as it truly isn't too hard to do with this franchise. There are also random wi-fi battles in this title as well as the soon to be added "Dream World", which should add in even more time for players to have their face buried in their DS all over again.
Why it should sell well:
It's Pokémon
Just because many developers have plans for the 3DS does not mean we will see publishers like Aksys, Atlus, Sega, Majesco, Capcom, and even Nintendo pull away from the handheld. There are still plenty of sure to be fan favorite games announced this year as 2011 is still very young. With the 3DS being backwards compatible, developers are still sure to produce many new titles to the system for at least another year.
The Nintendo DS has evolved from being a gimmick to the rebirth of Nintendo's handheld market as a whole. If what we have seen on the DS and even the GBA are any indication of what we could see over the next 6 years for the 3DS, then I would say it might be time to just take a dive in the hype and enjoy it, as that is what being a gamer is truly about.  For now though, we still have the DS and it still has solid titles to look out for. So now you can tell us, what was your favorites on the DS and what are you excited about?