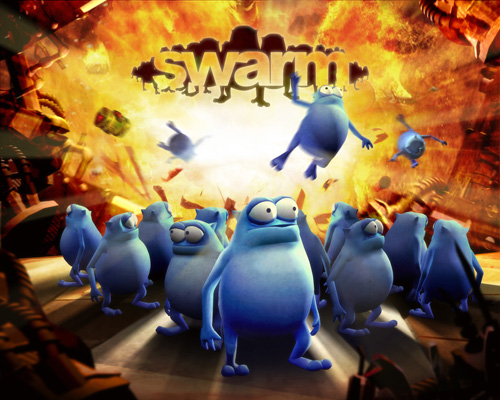 Swarm has gone gold and given a definitive release date in both Europe and the US for both the PS3 and Xbox360. Swarm will be coming  on March 23 on XBLA and March 22 on PSN in North America. Sadly, Europeans will have to wait until March 30 to get it on PSN. You can take control of the blue swarmites for the cost of 1200 Microsoft Points on Xbox and $14.99 on PSN. If you are a PlayStation Plus member you can get it for the reduced amount of $12.99.
At first glance it may seem like a Pikmin type game where you have to use the Swarm to complete tasks, but it is actually more of a platformer. A platformer where you get bonus points for getting to the next checkpoint with the least amount of Swarmites ALIVE, MUHAHAHAHA!
Stay tuned for our review of the game very soon.