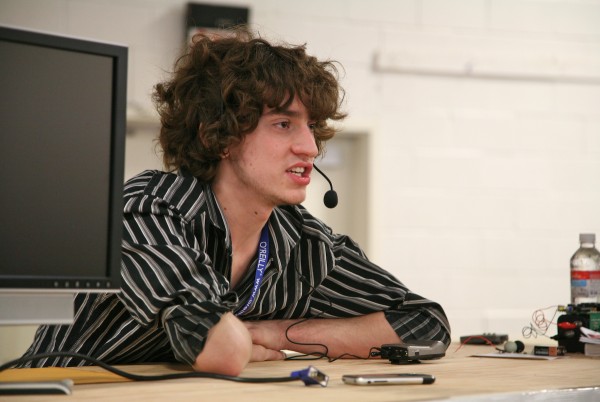 A federal judge has allowed Sony to subpoena Paypal for any information regarding George Hotz's funds. Apparently this is all in an effort to find out how much of his current funding is based off of residents in California in the pursuit of trying the PlayStation 3 jailbreaker in the state of California reports Wired. The District Court in San Francisco judge, Judge Spero, also ordered Hotz to consent to Sony gathering every one of his tweets back to January 1st 2009.
Sony is agreeing to pay for any of Hotz's expenses within a reasonable limit and is also paying half of the $7,000 being charged by The Intelligence Group for analyzing all of Hotz's equipment to find data relevant to the PS3 circumvention hack.
The reason that Sony is working so hard to have George Hotz tried in California is due to the fact that his home state of New Jersey will find the media giant in a harder position to pursue charges. For this reason Sony alleges that Hotz had received various donations for the PS3 hack from mostly Northern California residents and because of this, it should be tried in California.