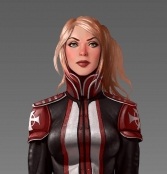 I've always liked the idea of an MMORPG, but I have yet to find one that I find interesting. I'm not a fan of the cliché, Tolkien-esque fantasy setting that World of Warcraft started, and almost every MMO since has duplicated. So when I heard there was one coming out set in the modern day, but still involving a supernatural element, my ears pricked up.
At last week's Game Developer's Conference, FunCom demonstrated their upcoming MMO The Secret World, and today released a detailed trailer, showing off its features. Not only have they departed from the over-done setting of dragons, elves, orcs and all that, but interestingly, they have removed the restrictions they found classic MMORPG's force on players, such as levels and classes. How the game will function without these elements, which may be considered necessary, remains to be seen. Some other system of character progression will take its place, and the developers are excitedly praising it as more "freeform progression". The Players who enjoy grinding and levelling up may not find a foothold in this one, but the new system may prove to open up the fairly WoW-dominated MMO market.
The main premise of The Secret World is that every myth, conspiracy theory and urban legend is true, but is hidden from the public. Players will join one of three secret societies, the Illuminati, the Dragon or the Templar, (arguably classes, despite their claim of no classes) and will work with or against other players for world domination.
No release date has yet been announced, but this quirky title is definitely one to keep an eye on. Check out the trailer and screenshots below, or visit their shiny new website, www.thesecretworld.com, for more info and regular updates.