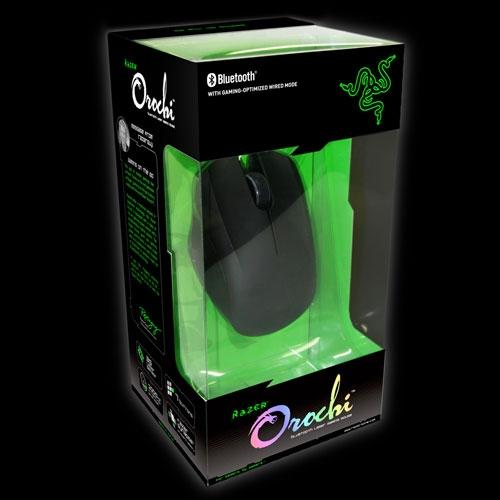 Count Razer in as the latest company to lend a hand to Japan. Today Razer announced in an official statement that they would be donating all proceeds from sales of the Razer Orochi to the Japanese Red Cross Society. This is a very classy action from the peripheral developer and each one of you can take part as well.
Below is the full statement released from Razer:
We here at Razer express our heartfelt sympathy to all the people in Japan affected by the disaster.  It looks like a rough time on the ground so we want to do what we can to help.  So from now till the 31st March, any Razer Orochi bought from http://au.razerzone.com/razer-orochi will have all sales proceeds donated to our chosen charity – the Japanese Red Cross Society.  It's like giving to a good cause and getting a little something extra in return, along with the good karma you'll instantly gain.  Next time you're gaming to win and aiming for the top of a leaderboard, something good's coming your way.
So that's where all you Razer fans come in.  We know our community is a fun loving, smack-talking, gaming-centriccrowd but this is a chance for us to show support for all the survivors fighting the good fight over there.  Let's help them pwn this disaster.
And why the Razer Orochi?  Because it draws inspiration from a legendary Japanese dragon.
If you want to purchase the Orochi, it is available at Razer's official website and linked in the message above, so not only will you be getting a fantastic gaming mouse, you will also be helping Japan out at a time when they need it the most.
As many of you should be aware of by now as well, we have set up our own donation page which will let you directly donate to one of four of our chosen charities and get rewarded with some extra Capsule Points in the process.