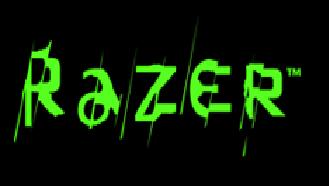 Razer are known for bringing the gaming world some of the most advanced and high-end peripherals, and now it looks like we are going to see even more from the developer in the coming years. The company have just opened a new Technical Research Center in Austin, Texas which will focus on creating new technologies to change the future of gaming and consumer electronics.
"It really made sense to develop a technical research center in the heart of what people are calling the Silicon Hills," said Min-Liang Tan, CEO and Creative Director, Razer. "We are moving full speed ahead to change the gaming space via a collaborative effort to focus even more on our intricate and high-quality designs, such as our recently announced Razer Switchblade. We intend to bring on only the best and most ambitious team members to help make the new research center a place where dreams and new technologies come true."
Razer are also planning to build relationships with gaming developers and independent software providers to not just improve, but define the future direction of hardware technology. Lead Technologist, Rick Carini, will be at the forefront of the effort in Austin, which will include a technology lab where engineers and developers will create new concept vehicles as well as technology demos to help stimulate the market for ground-breaking technologies and ideas.

"If you were blown away by the Razer Switchblade and its dynamic interface, well then you haven't seen anything yet," adds Min. "The new research center will provide what we believe to be the future of several innovative technologies around the world. Our purpose is to be real game changers out there."
With this new research center opening, it certainly looks like if you were not keeping up with Razer before, now is the time. I have a feeling with this announcement will come nothing but new technologies and releases that may very well change the way we not only play games, but also set a bar that all other developers will have to aim for. Kinda makes you want to get into those offices and see just what is being produced, but for now we must now wait impatiently to see just what is next for Razer.