The Oddboxx, Oddworld Inhabitants' digital collection of the four classic Oddworld games has just been released across all major digital distribution platforms. The list of download services includes Amazon, Direct2Drive, GOG, GamersGate, and Stardock, along with Steam for which it was originally released. In order to celebrate the arrival of the Oddboxx to the rest of the digital realm, Oddworld Inhabitants is also selling it for half price for the next seven days! That means you can grab Abe's Oddysee, Abe's Exoddus, Munch's Oddysee, and Stranger's Wrath all for only $12.49!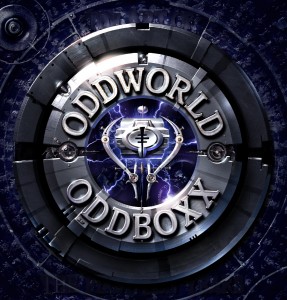 There are a ton of updates made to the games, including fixes to all of the major bugs that were affecting the Steam version on release and the inclusion of widescreen support. Digital copies of Stranger's Wrath will also be upgraded again later this year to coincide with the HD rerelease for the PSN.
At the time of this writing it appears that Amazon, Stardock, and GOG have yet to add the Oddboxx to their digital catalogs, so users of these services should check back later in the day.