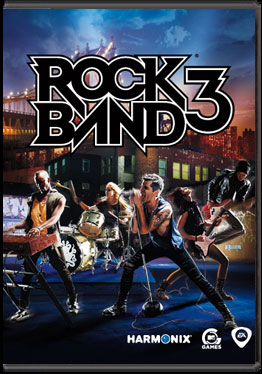 Probably most famous from all the references to them in the Left 4 Dead series (or maybe that is just me); their music is coming to Rock Band. Depeche Mode is here, and with 3 brand new songs for you to play (Brand New for Rock Band At Least). Oh yeah, and there is also one other song that I have literally never even heard of (but maybe that is because I don't get out much).
Check out the songs below. (I seem to have used a lot of parenthesis in this post…)
Depeche Mode Pack 01 – 440 Microsoft Points
Depeche Mode – "Never Let Me Down Again"
Depeche Mode – "Personal Jesus" *
Depeche Mode – "Policy of Truth"
Single Track – 160 Microsoft Points
Death Cab For Cutie – "I Will Possess Your Heart"
(All tracks are original master recordings) <—- MORE PARENTHESIS!!
*160 Microsoft Points each. X = 80 Microsoft Points per track for a Pro Guitar/Pro Bass upgrade
They will be on the Xbox Live Marketplace from March 8th (WOOT!).