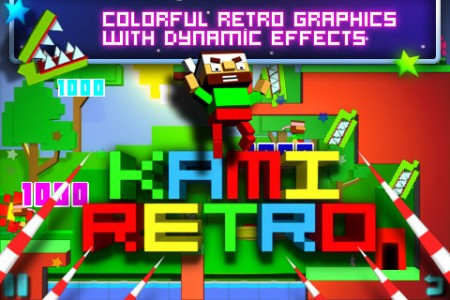 GAMEVIL has announced their newest app, Kami Retro, is now available in the App Store. Kami Retro was developed by Paw Print Games, and is a cute and colourful game that imitates the retro (now we know where "Kami Retro" came from!) games from consoles like the N64.
In Kami Retro, players have troops and must guide them to safety by placing tools, such as springs and ropes, on the screen.  The troops must avoid the obstacles in the game – of course, man-eating plants is one of them. The graphics are simple, yet likeable, and the music sounds like flowers should be growing to their tune. For those worried about buying an app and finishing the game in a train ride, rest assured: the game spans more than 60 stages across 5 worlds, which should last players a decent length of play time.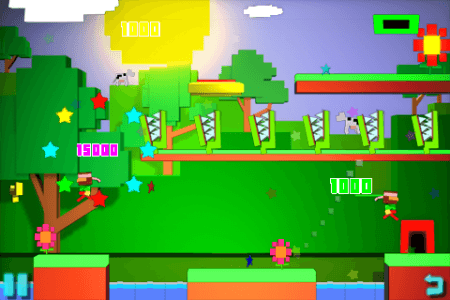 Kami Retro is available from the App Store for $1.99, and works with the iPod Touch, iPhone, and iPad. Check out the trailer for it below.