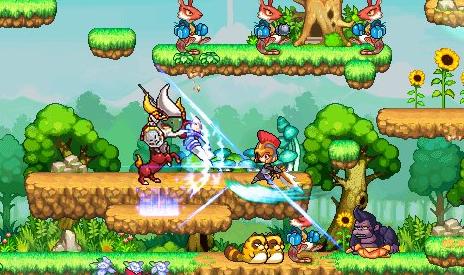 From the same company that brought the hit title Zenonia to the mobile (and digital handheld) market now comes Illusia, an Action/RPG/Platformer which has now hit the Android Market. Illusia will feature two heroes' journey through seven varied, vibrant and colorful worlds as they try to unravel the mystery behind a tower that has suddenly appeared on the land. There will also be 14 different affiliates of fighter and magician classes which players can customize using the vast selections of weapons and armors.
Each time you customize your fighter or magician it will also be visually seen on the characters sprite which is a little detail I always enjoy seeing.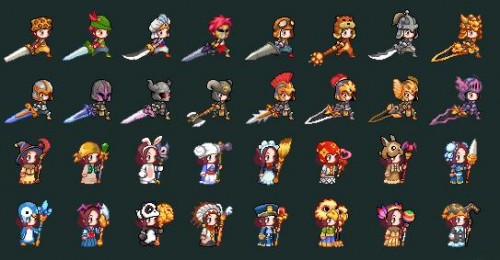 Gamevil released this statement to follow-up with the release of Illusia:

"Android fans of ZENONIA our series have been clamoring for more, and we're happy to now present our latest and newest in the RPG genre," said Kyu Lee, Head of GAMEVIL USA. "We're sure players will enjoy and savor the strong action and role-playing experience of ILLUSIA."
I certainly enjoyed my time spent with Zenonia (you can check out our review for the DSiWare version by clicking here), and Illusia definitely looks to be just as good and well worth the $4.99 price tag. You can check out the brand new trailer below and view Illusia's official page on the Android Market here.