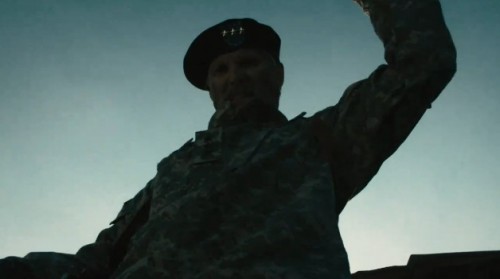 A rumor has been floating around that Activision was about to release some big news on the details of a possible "Modern Warfare 3". All of these rumors were circulating around a site entitled www.FindMakarov.com; which now just leads to the youtube video below.
Activision has denied that it is releasing any details on the next Call of Duty game:
"There seems to be a great deal of speculation about the next Call of Duty project," a spokesperson for Activision originally declared. "Let me be clear that we are not revealing yet. Anything indicating otherwise is a hoax."
Turns out the website, and the Live Action trailer below are all fan created; though it doesn't make any of it any less amazing.
Most of the video consists of live action recreations of memorable moments in the first 2 games and ends with a possible scene from the third game to rap up the illusion that it is a legit trailer. Too bad it isn't; I guess this just means that Activision themselves will have to work their magic and create a truly epic trailer for their next CoD game, can't be shown up by some fans can they?