Eletronics Arts and Bioware have massively extended the Dragon Age series by releasing the highly popular RPG to over 500000 Facebook users. This will introduce a whole new audience to the franchise,  boosting the awareness of the console versions. A collaboration between Bioware and EA's Play4free studio named EA2D, Dragon Age Legends brings a more interactive and visually pleasing experience to those who enjoy gaming on social media sites. Being specifically designed for social media platforms DA Legends should set a standard for social media games to come, immersing players in rich scenery and traditional RPG combat.
Players logged into the game can invite friends to help them battle through the various levels in a turned-based combat style which are set in the Free Marches, the primary setting of the newly released Dragon Age 2. Earn experience points along the way, which can be shared amongst friends to upgrade your characters and kingdoms abilities  in the quest to become a legendary warrior. The game also offers special quests, where players can earn 5 bonus items for use in Dragon Age 2 available on PS3, XBox360, and PC.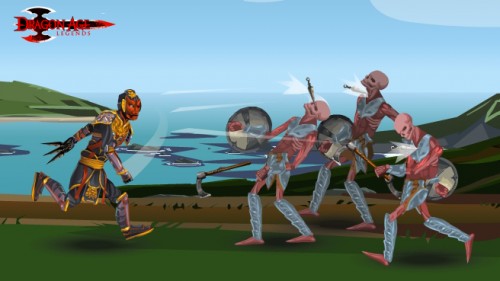 EA2D is a segment of EA that focuses specifically on online social media gaming. Well known titles from the same studio including fancypantadventures, mirrors edge 2d, with plans to bring many more popular titles to this form of gaming.
Check it out here.  Enjoy 🙂