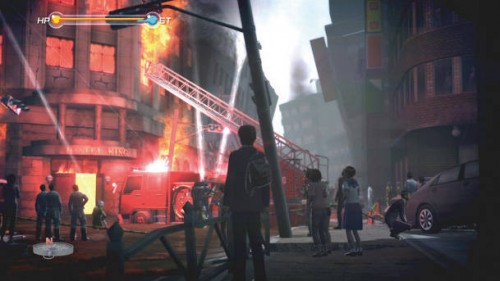 Both Sega and Sony have announced delays to their major game releases of Yakuza: Of the End and Motorstorm: Apocalypse. These two titles have had their release dates set to "To be Announced" after the company has said that various circumstances have caused a delay to the game release. Both of these titles were meant to be released in Japan on March 17th but, although neither company said it aloud, after the recent events in Japan the publishers may have thought it best to delay these two titles.
Motorstorm: Apocalypse features players racing through a wasteland after earthquakes had devastated the land and Yakuza: Of the End features a zombie outbreak in a fictional city in Japan but is based on Tokyo which can be credited to their delay. Most noticeable however is the fact that Irem has canceled Disaster Report 4 entirely. Though they apologized to their fans the game will not be seeing a release, or at least not for quite some time due to the main disaster that happens at the beginning of the game which is a Japanese city being torn apart by an earthquake as the main character arrives there.
In other news Andriasang also reports that Sony is closing down their PlayStation repair and info center due to the fact that it is located in the Miyagi Prefecture and is one of the hardest hit areas of the earthquake and tsunami. Though Yakuza: Of the End and Disaster Report 4 were only recently given set release days in Japan they had not been planned for a international release at the point of the delays/cancellations but MotorStorm: Apocalypse which has been set for international release may also be delayed overseas because of this.