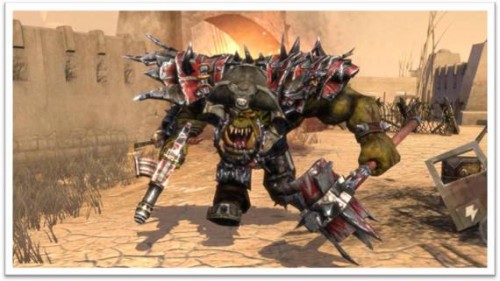 Hello there all you Warhammer fans.  We bring good news.  Warhammer 40,000: Dawn of War II – Retribution will be receiving a free update on the 6th of April.  Included in this update is additional content that will set you back a whopping $0.
Also, the Last Stand game mode, a cooperative survival arena, will add 12 new new achievements to its rosters on Steam.  In addition, each unlocked achievement will grant the player a new piece of war gear.
In summary, players of the game will be granted an update, 12 achievements and new armor upgrades for their character.  Well done THQ. Well done.